Everywhere Dina Crisco goes, she is reminded of how challenging her job can be.
"Everything has a clock on it these days – even your microwave," says Crisco, vice president of brand management for the designer timepiece category at Geneva Watch Co. in Long Island City, N.Y. "So you have to be realistic that few people have to have a watch. The main reasons most people are still wearing watches is either because they're a status symbol or because they're a fashion accessory."
The former reason has led to an unprecedented surge in the prestige watch category. Women's fine watch sales spiked 10 percent last year to $2 billion, while sales of luxury watches that retail for more than $25,000 jumped 25 percent to $150 million, according to The LGI Network, a Randolph, N.J.-based independent audit firm that measures the sales performance of watch and jewelry brands at retail.
The news has been different for the fashion watch category. It has experienced lackluster returns in the U.S. in recent years, according to many industry executives.
In its 2005 annual report, for example, Fossil Inc. stated that its domestic watch sales decreased 2.1 percent, principally as a result of a 10 percent decline in its Fossil brand watch sales and a 17.6 percent decline in its Relic brand watch sales. The Richardson, Tex.-based firm attributed the losses to a cyclical shift in consumer discretionary spending patterns away from the category. It added that it believed consumer spending would cycle back to it. Fossil is not alone in its optimism.
Today there is a growing buzz in the fashion watch segment, spurred on by the influx of new, highly desirable designer names that combine status and creativity, by the addition of new innovative offerings that emulate the look of fine watches at more affordable prices as well as by the changing attitudes of American women toward investing to build a watch wardrobe.
"The evolution of the watch industry in the last 20 years has changed dramatically," says Crisco, who reported a 3 percent uptick in spring sales at retail for Geneva and who oversees brands there that include Betsey Johnson, BCBG and Kenneth Cole. "In the Eighties there were really only three categories of watches – fine, fashion and moderate – and the fashion category was pretty much dominated by Swatch. Now you have all these brands joining the category in the last few years, taking over the marketing position moderate companies once had. It's making the competition fierce, but it's also creating more hype."
In 2006 four fashion brands joined the category that already includes Betsey Johnson, BCBG, Kenneth Cole, Michael Michael Kors, DKNY, Burberry, Rocawear, Coach, Just Cavalli, Moschino, Calvin Klein and Guess, among many others. The four fashion brands include Hugo Boss and Juicy Couture, which introduced timepieces in June and October, respectively, under a licensing agreement with Movado Group Inc. in Paramus, N.J.; L.A.M.B, which added watches in a deal with Costa Mesa, Calif.-based firm the Vestal Group in July, and Marc by Marc Jacobs, which launched timepieces under an agreement with Fossil in August. Prices for the watches typically come in under $750 retail, with Hugo Boss costing from $195 to $695, Juicy averaging around $275 to $350, L.A.M.B. going for $195 to $475 and Marc by Marc Jacobs selling from $125 to $300.
Spring also ushered in the rise of the plastic sport watch, the latest high-low marriage. These timepieces, which emulate details found on fine men's sport watches in plastic designs that open at around $150, have been snapped up at retailers like Scoop, Neiman Marcus and Bergdorf Goodman, and based on successful sell-throughs watchmakers are preparing to continue to offer fresh interpretations heading into the next season.
"New fashion brands like ToyWatch, Marc by Marc Jacobs and Juicy Couture are experiencing high weekly sell-through percentages," says Elizabeth Kanfer, fashion market director at Saks Fifth Avenue. "Customers are looking for newness and the ability for watches to offer personal expression, fun and a status symbol. "
Kanfer adds that it's not just brands like ToyWatch, Marc by Marc Jacobs and Juicy that have inspired women to buy these days.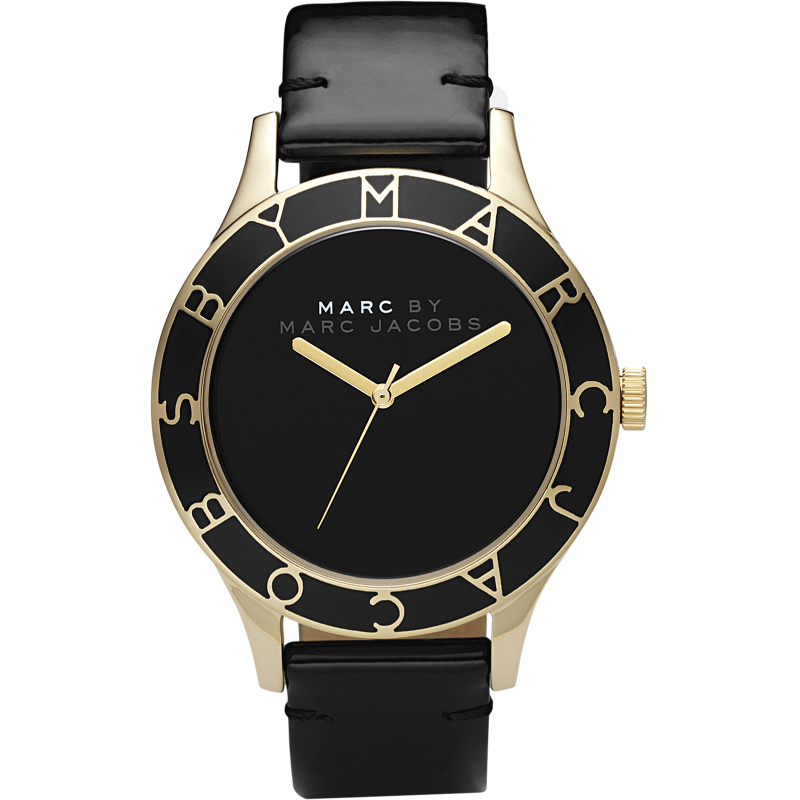 "The watch industry as a whole has begun to cater more to a woman's fashion point of view," says Kanfer, citing luxury brands as well, like Michele Watches with its interchangeable colorful bands, Chanel timepieces and Cartier, which launched its La Doa watch this year to complement its steady business with its Tank and Santos Demoiselles styles.
Russell Orlando, vice president fashion director for accessories and juniors at Macy's, says he believes over recent years that customers have traded up to higher-end watches.
"The innovation in the fashion watch category was amazing a few years ago and then it began to slide off," says Orlando. "I think because of that it lost the customer because the customer decided to upgrade in the category and spend the extra money to get an entry-level Swiss watch or even a fine watch. But the business is turning around. What's driving it are watches that offer interpretations of high-end Swiss watches with details like black ceramic bracelets or pieces that look more like jewelry than merely a functional design, like what you see by Michael Kors and Betsey Johnson."
Sebastiano Di Bari, managing director in the U.S. for Italy's Sector Group, says the two trends are central to designs the firm is creating for spring for its fashion watch brands like Moschino, Benetton, Just Cavalli, Roberto Cavalli and Valentino.
"I think the general trend out there is that the customer is growing up," says Di Bari. "Customers like the feeling of having a higher-end watch at a low price, or they are looking for a watch that goes with an outfit as an accessory, so it has to be more flashy, seasonal and fashionable, and having a designer name attached to it is very important."
He says perceiving watches as an accessory can be a challenge because in order to create them successfully firms have to react very fast to adapt to different trends, and turn around merchandise three or four times a year, similar to the apparel business. With these challenges, however, comes opportunity, he adds.
"Where I grew up in Italy, watches are considered more of an accessory," says Di Bari. "Italian women often own seven or eight watches. American women, on the other hand, might own two or three. But that is slowly changing as women are buying more watches and are beginning to seewatches like they see their bags or shoes. So we think there is great opportunity for growth here."
Caroline Faivet, president of Swatch Group U.S. Inc., says she often hears concerns regarding time being available from sources other than watches.
"At the end of the day, however, it is the bottom line that speaks louder than a few observations, and our sales are up," says Faivet. "In other parts of the world, in Europe and Asia, for example, people have a watch wardrobe. Americans are now getting a taste of what it is like to have a watch wardrobe and I think it's because of the influx in the fashion watch category. No one has an opera cell phone or a BlackBerry they take trail riding or hiking. On the flip side, there are watches for all occasions and every lifestyle."
Saks' Kanfer agrees: "Women have responded to the watch industry learning to cater to their fashion point of view more by buying and wearing more than an everyday and evening watch. The fashion watch category is today more about color and trend versus price point."
That has enabled some firms to push the price points in this category, at least according to Cindy Livingston, president and chief executive officer of Callanen International, the Norwalk, Conn.-based unit of Timex Corp., which owns the license for Guess watches.
Livingston says when Swatch watches first hit, they were around $35. When Guess came on the scene shortly after it sold its watches for around $38. Today Guess price points range from $75 to $500, with Guess Collection, a group of Swiss-made watches, retailing for up to $1,000. Upping value, while moving units, has helped contribute to expectations of double-digit increases for spring.
It has also enabled other firms to push the envelope on the definition of what a fashion watch is.
"When it comes to the fashion watch category, you can't define it by a specific look," says Rudy Theale, president of the licensing division at Vestal, which also produces watches for Rocawear and Paul Frank. "Some people are street chic, some are more urban and so on. You can define it by a price point, but when you look at that price point it's become a huge spread that ranges from maybe $95 to $1,000, so with a brand like L.A.M.B. that offers a couture feel, you can get away with targeting a higher price and creating with more expensive elements like enamel detailing and Swiss manufacturing."
Alex Cushing, vice president of Fossil development and sales in the U.S., says having that range of creativity within the category will be crucial for its turnaround.
"The shift toward other forms like PDAs and cell phones to fulfill the functional timekeeping role is certainly undeniable," says Cushing. "However, this shift means that to maintain the watch's relevance, fashion has become more important than ever before. As watch manufacturers, we need to focus even more on personal expression, rather than simply owning the real estate on the wrist."